Imagine yourself with your family enjoying a fall evening strolling the beach after a gourmet meal at one of the fine restaurants in The Quiet Resorts, Delaware. See yourself wrapped in a warm blanket enjoying the waves, strolling through the local businesses, or bicycling through the coastal towns. Think of the fun the days will hold for you and your family or friends.
That's the magic of the Delaware experience, unlike any vacation you've had before. The question won't be "what to do," it'll be "how to do it all."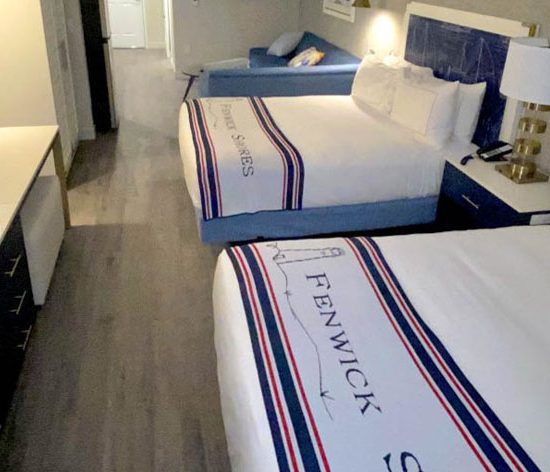 Fenwick Shores
Fenwick Shores: In the heart of Fenwick Island, half a mile from Fenwick Island State Park. Daily breakfast, parking, and complimentary WiFi. Enjoy a 24-hour fitness center, free guest laundry, and two restaurants.
Use Promo Code "HD0" at checkout